As many people know, back in the old days when you would visit fast food restaurants, you would place your order and then get asked:
"Would you like fries with that?" It was a genius sales tactic that no doubt added to restaurants' bottom lines. Simply put, customers bought more French fries.
As time progressed, restaurants made a change and now most of them offer "extra value meals" that can be ordered by a number and they often save customers money as opposed to just ordering individual items.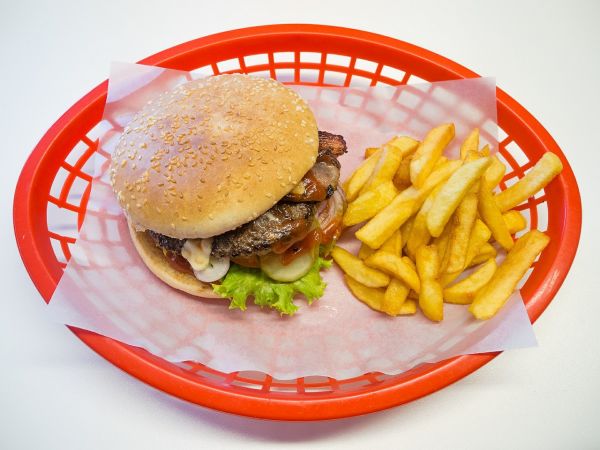 In today's times, not only do restaurants offer extra value meals to be competitive, but now customers often get to choose between sizes (e.g. small, medium or large). In addition, many hamburger restaurants also offer chicken, fish, hot dogs, etc. with multiple side orders to choose from. Why? So individuals can get what they want, and families can often save time and hassle by agreeing which restaurants to visit knowing that each member of the family will be able to choose the food items that they like best.
I know what you're thinking, what does all of this have to do with receiving an e-newsletter from a metal fabrication company?
Our industry is more competitive and demanding than ever before, and customers expect quality, on-time delivery, and competitive pricing. So this begs the question: "How do metal manufactures add EXTRA VALUE to the equation as well?" I'll tell you how Metaltech Products, Inc. does it:
DESIGN & DRAWING ASSISTANCE
We offer a very competitive rate on our Engineering services, and depending on order size these services can be waived.
POWDER PAINTING
We have a proven powder coating paint line.

With our monorail and batch oven, we can handle your parts large or small:
Batch Conveyor
Max Weight: 2,000lbs 400lbs.
Max Length: 20' 7.5'
Max Height: 7' 5'
Max Width: 7' 3'
ASSEMBLY
We offer full assembly services from simply bolting on brackets, or complex undertakings like building a generator enclosure from scratch. We have the knowledge and expertise to build your parts from start to finish the right way.
DELIVERY
Your products can be delivered hassle-free and on-time with our truck fleet. We can also ship using a national freight carrier of your choice.
Here at Metaltech, we encourage you to take advantage of our aforementioned value added services. Our ONE-STOP SHOP can help your company streamline your purchasing power, and help take care of your customers' needs with one phone call. Our mission is to support our customers in their goals, utilizing the best people, processes, and technology, focused on continuous improvement in everything we do. A recent customer survey indicated that we are known for "making it happen."
Contact us today at phone# 417-426-5577, and we can make it happen for you!
– Mark Newell, Sales Manager