Hello, my name is Ben Newell. I had originally started my career at Metaltech Products, Inc. six years ago in the welding division, but I am currently the Assembly Supervisor.
My wife Kelly and I will be celebrating our twentieth wedding anniversary this November. We have two sons, J.C. (nineteen years old) and his younger brother Dayton (fifteen years old).
Stock car racing has been a tradition in our family since my Father started it back in 1970, the same year I was born. It seems like Dad was always "the guy to beat." I watched him win a ton of races and several championships. I always swore I would grow up to be just like him and I still strive for that each day.
I started my career in 1984 at Lake Ozark Speedway in Camdenton, MO. Since that time I have raced State wide, winning approximately two-hundred races with ten track championships.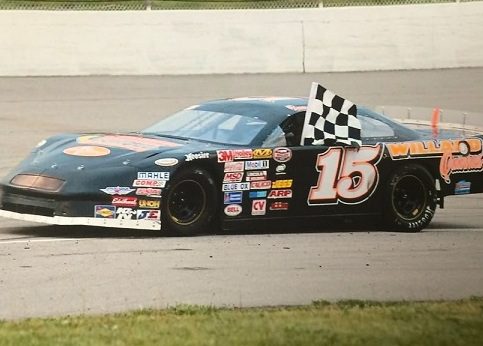 My oldest son, J.C. , started his racing passion a year younger than me at the age of thirteen. He started out on the dirt modifieds, and actually won the very first race he participated in! In the recent past, he has won two dirt modified track championships and one Asphalt Sportsman Championship. Most recently, he took first place in both the I-44 Speedway Late Model Division and the Nascar Whelen All-American Series here in Missouri. I look for him to out-shine his old man during his career. Check out J.C.'s Facebook page "JC Newell Racing" for updates.
We are proud to be flashing the Metaltech logo on J.C.'s car as he continues to scream by the checkered flag each week. Metaltech has been and continues to be a great sponsor in all my families racing endeavors.
Dayton, our newest entrant in our family racing tradition, started racing dirt modifieds this year at Dallas County Speedway, and in the Sportsman class at I-44 Speedway. He shows a lot of potential and we are very proud of him.
The good Lord has truly blessed me with the family and friends I have. I rise every morning knowing I am a very lucky man. Good luck to all you racers and race fans out there that have motor oil and gasoline running through your veins! Godspeed!
Ben Newell, Assembly Supervisor